Product Description
Hemp Seed is a plant of moraceae, very famous in plant kingdom. Hemp Seed is an extremely dry seeds, also mature at the same
time, can be edible and used for planting.
Hulled Hemp Seed is very nutritious, contain many different nutrition components, such as 7% fatty acids, 12% oleic acids, 25%
linolenic acid , each has great benefits for our health, after eating it, excellent efficacy for our human body.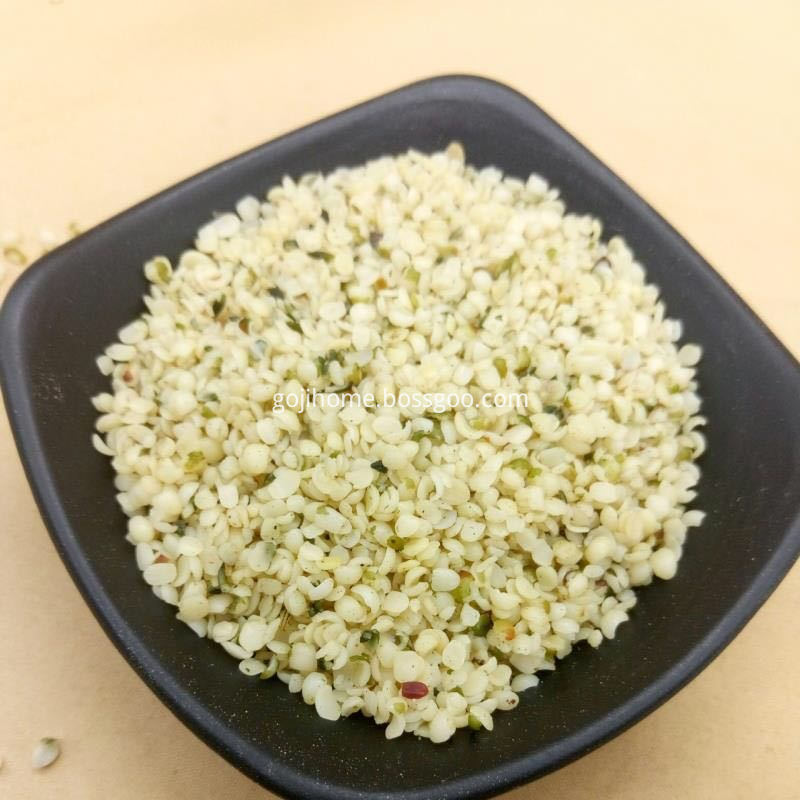 Health Benefits:
Hemp seeds have long been prized as a high-quality source of plant-based protein and omega fatty acids. A single serving of hemp
seeds, about two heaping tablespoons, provides 10 grams of protein and 10 grams of omegas. Hemp also packs in all nine essential
amino acids, which we need to get through diet since our bodies don't produce them naturally. Hemp seed oil, which is the oil derived
from pressed hemp seeds, contains the most essential fatty acids of any nut or seed oil. Of the three main hemp products on the
market-seeds, oil, and protein powder-hemp seeds will provide the broadest spectrum of nutritional benefits per serving.
FAQ:
Q: Production and deliver
A: After deposit, order enter into 1st stage( production, packaging, factory inspect, etc), then 2nd stage is CIQ inspection and written CIQ
Certificate lead time one week(7 days), 3rd stage we arrange to arrange cargo shipment to departure port. Vessel lead time as per destination
port in different countries( Such as North America line, South America Line, EMP, Asia, Australia, etc )